Director: Dr Merav Devere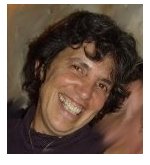 EdD, Msc Counselling Psychology, BA Psychology, Diploma Supervision, Cert Counselling and Groupwork.
My work experience includes developing mediation and conflict resolution workshops; counselling and groupwork in a Drug and Alcohol rehab; designing and delivering counselling and groupwork training and courses to diploma level at Birkbeck College and Central School of Counselling Training and consultancy work for South India and Africa Aids Action Programme.
In addition I have a private counselling and supervision practice. I am a member of MINT - Motivational Interviewing Network of Trainers; the BACP - British Association of Counsellors and Therapists and The Association for Coaching. My CV is available upon request.